The Rio Grande Zoo at 903 10th St SW is open from 9AM-5PM Daily. Mayhem the Otter looks forward to your visit!
Alphabetical list of Barelas and Barelas MainStreeet Businesses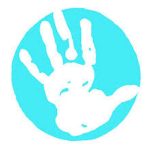 Working Classroom is a 30-year-old arts and social justice non-profit in Albuquerque, New Mexico that cultivates the artistic, civic, and academic minds of youth through in-depth arts projects with contemporary artists to amplify historically ignored voices, resist systemic injustices, and imagine a more equitable society.