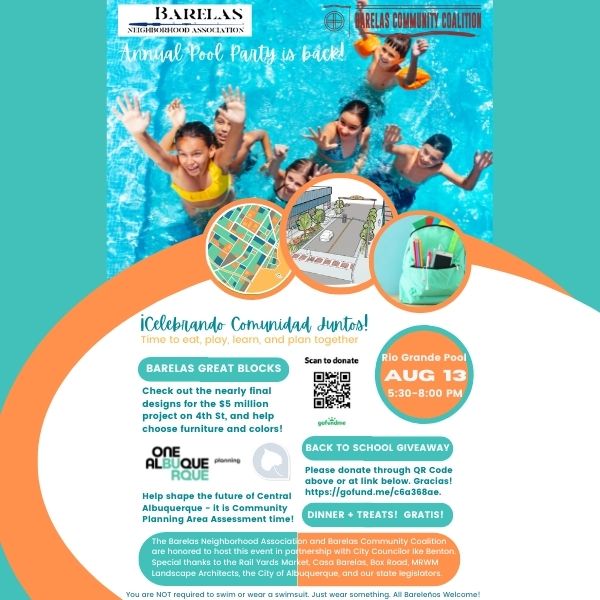 Check out the nearly final designs for the $5 million project on 4th St, and help choose furniture and colors!
BACK TO SCHOOL GIVEAWAY
Please consider donating at: https://gofund.me/c6a368ae.
The Barelas Neighborhood Association and Barelas Community Coalition are honored to host this event in partnership with City Councilor Ike Benton. Special thanks to the Rail Yards Market, Casa Barelas, Box Road, MRWM Landscape Architects, the City of Albuquerque, and our state legislators.