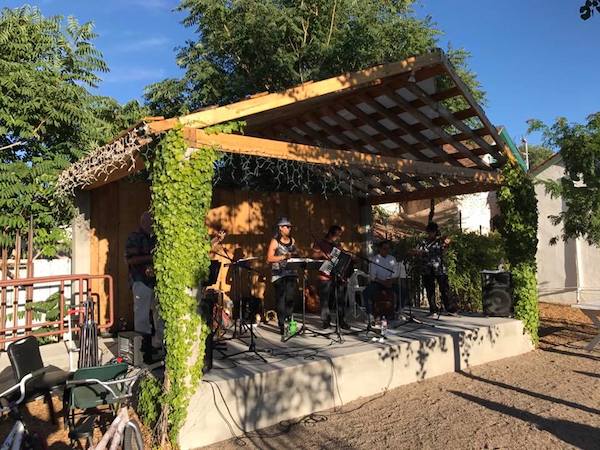 Nuestra misión / Our mission
Fomentar el bienestar de la comunidad al instituir programas culturales y educativos gratuitos, bilingües, multigeneracionales y dirigidos por la comunidad.
Facilitar la inclusión de voces marginadas a través de las artes visuales, el teatro, la música, la danza y las tradiciones orales.
Aproveche la participación de la comunidad en el compromiso cívico que lidera el tratamiento de problemas sociales, económicos, educativos, laborales, de vivienda y de salud críticos.
Colabore con grupos juveniles, organizaciones de ciudadanos, organizaciones sin fines de lucro, veteranos, gobierno local y empresas para crear capacidad, brindar los servicios necesarios a la comunidad e implementar una vivienda asequible, rehabilitación de viviendas y un programa de propiedad de vivienda.

Foster community wellbeing by instituting free, bilingual, multi-generational, community-driven cultural and educational programs.
Facilitate the inclusion of marginalized voices through visual arts, theater, music, dance, oral traditions.
Leverage community participation into civic engagement that takes the lead in addressing critical social, economic, education, employment, housing and health issues.
Collaborate with youth groups, citizen organizations, nonprofits, veterans, local government and businesses to Build Capacity, bring needed services to the community, and implement an affordable housing, housing rehabilitation and home ownership program.